We do! When you have completed your invitations or notecards and are just about ready to order you will be given the option to add your recipient addresses. This option is given after you have finished customising and have clicked 'add to cart' or 'continue'.
Click the 'Add of upload addresses' button underneath Recipient addressing.
You will then be given 3 options for uploading your address list:
Option 1: Complete & upload our spreadsheet
You can download our handy spreadsheet template (also downloadable at the end of this article) and add your addresses following the format we've set out (without deleting the headers!). Once you're done, save it and upload.
Please note that any cells which are left blank, will print a paragraph line space.
If the address format you want to print is as follows:
Customer Service Papier
22 storyville drive
Echo Valley
SS22 7XJ

You would need set this in the spreadsheet as follows:
Line 1 = Customer Service Papier
Line 2 = 22 storyville drive
Line 3 = Echo Valley
Line 4 = SS22 7XJ

Option 2: Enter addresses manually
If you'd prefer, you can add each address one by one.


Option 3: Choose an existing address list
If you've already placed an order with address printing, the list will be stored and you will be able to select from this list again.
Please note that the font we use for envelope addressing is Baskerville BT Roman.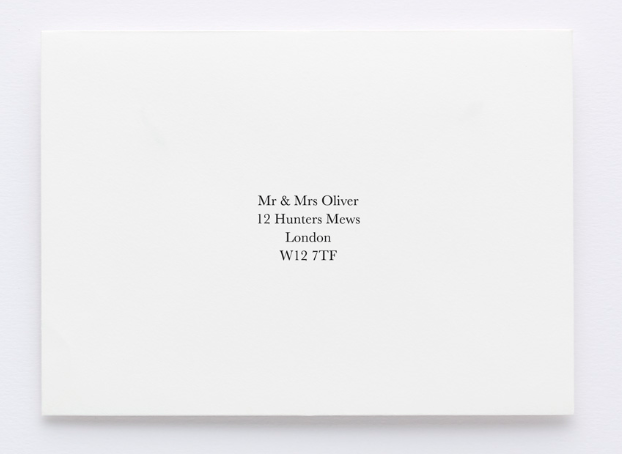 For any further questions on this please email support@papier.com

Download our Address List spreadsheet here: