The Mini Photo Book has a minimum of 30, maximum of 40 pages and allows for 1 photo per page.
Our Medium Photo Books have a minimum of 30 and our Large Photo Books have a minimum of 40. Both have a maximum of 100 pages and allow 1-4 photos per page.
The only layouts that we offer can be found and selected by clicking into the pages of the photo book (these differ slightly depending on size/dimension):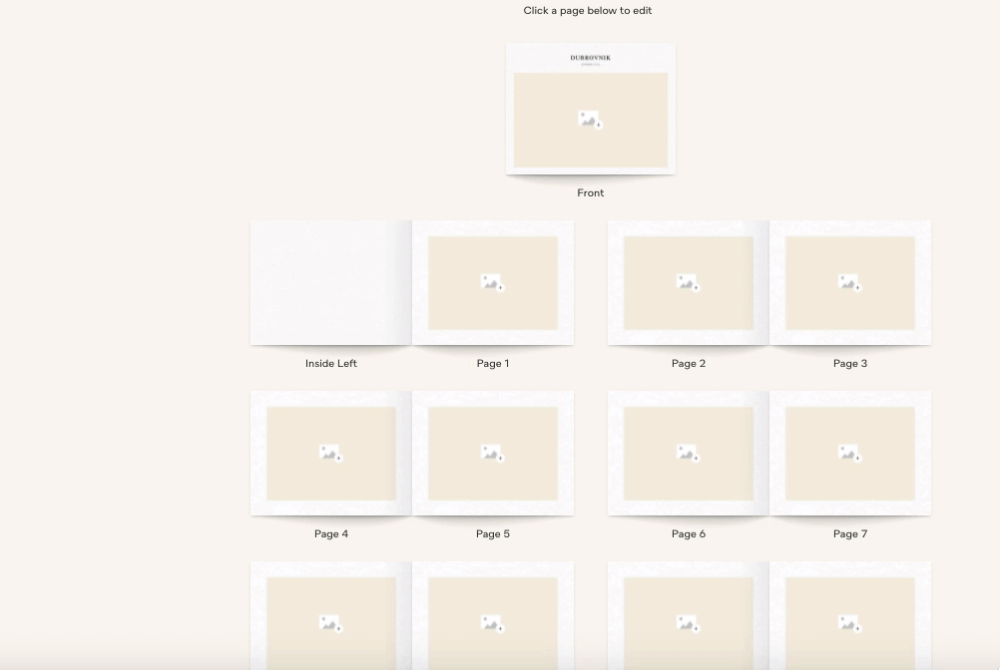 You can upload as many photos as you like to your photo library from both Facebook and your device, but the maximum that can be uploaded at once is 110.

To add pages you must be in the photo book page list, the option can be found at the bottom of the editor: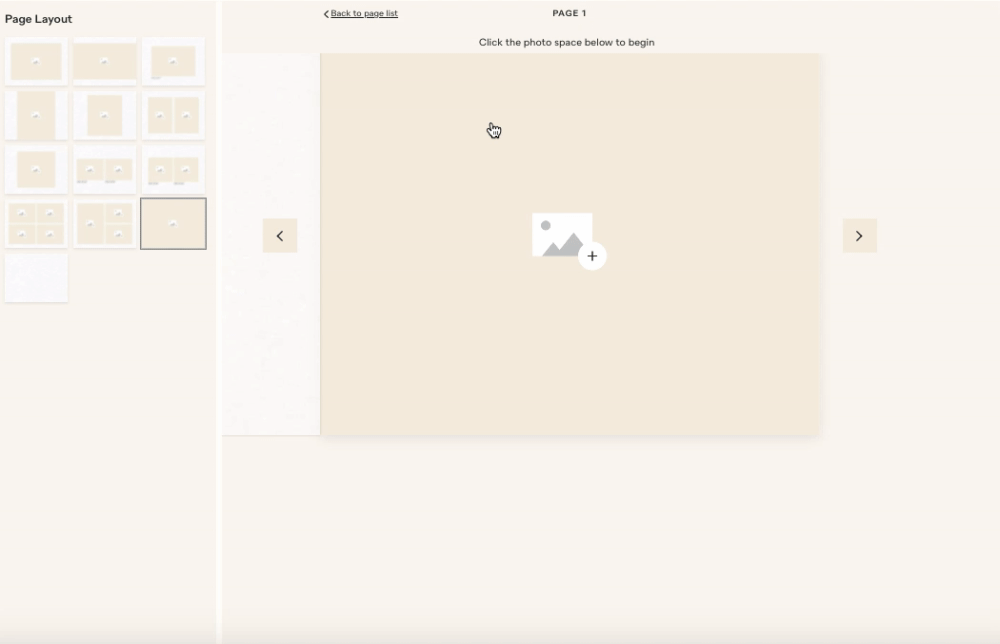 For more information on creating your photo book click here
To find out what kind of photo you should be uploading click here