Yes! You can both add both text pages and captions to all Photo Books except The Mini size.
Text Pages
For all except the Mini there are 12 different photo layout, as well as the choice to leave the page blank or add a page of text. This is the final page layout option in the list, and once selected will display a text box on the selected page. Clicking into the text box will offer our usual text editing tools on the right.
To find out more about editing text click here.
Captions
The ability to add captions is available on five out of the 12 photo page layouts. The ones which can be captioned have this illustrated in the 'layouts' section by a small line of black text underneath the upload box.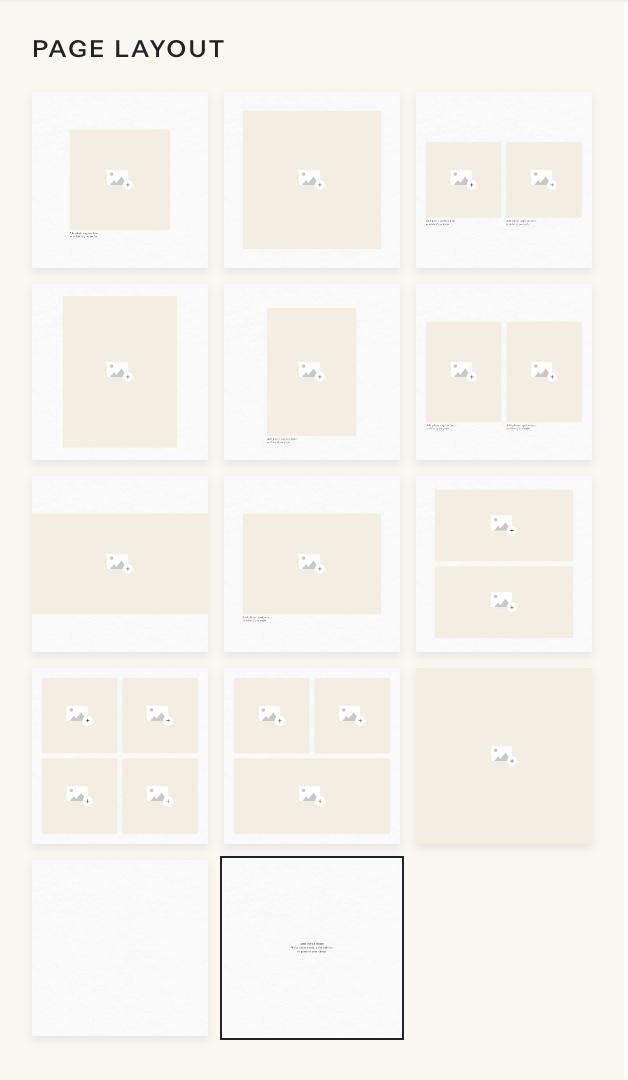 These options can be found on the left hand side when editing your photo book on a laptop/desktop or at the bottom on a phone/tablet.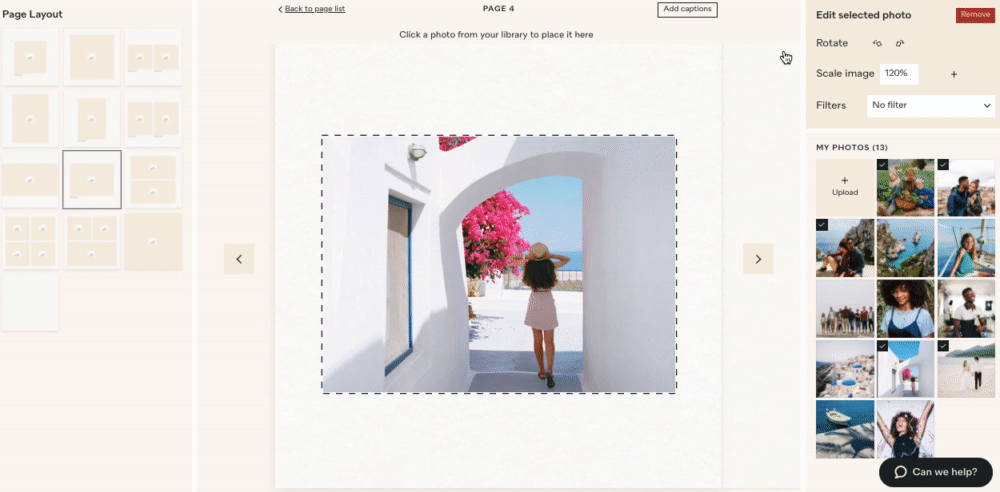 Do make sure you change the text on the front cover and delete any text that is not needed in any captions that you've added, as the default text will be printed if not removed. You will be prompted to edit this in the editor.
The very maximum number of characters you should add to captions is 200, but to be more legible we would suggest perhaps 160. The font used is Baskerville.
To find out more about adding your photos, click here.