Yes! We have a friend referral scheme, through which you can send an invite to a friend or family member who has not previously shopped at Papier so you can both receive rewards and special offers.
If you are referring a friend, you can do it here.
You can either share via a link in social media or email. Or you can tell their friends in conversation to come to Papier and enter their name when they purchase.
To get their reward, your friends need to click on the "Been referred by a friend?" link at the checkout underneath your order summary and simply enter your name. If there is another person registered with the same name, your friends will be asked for your email address.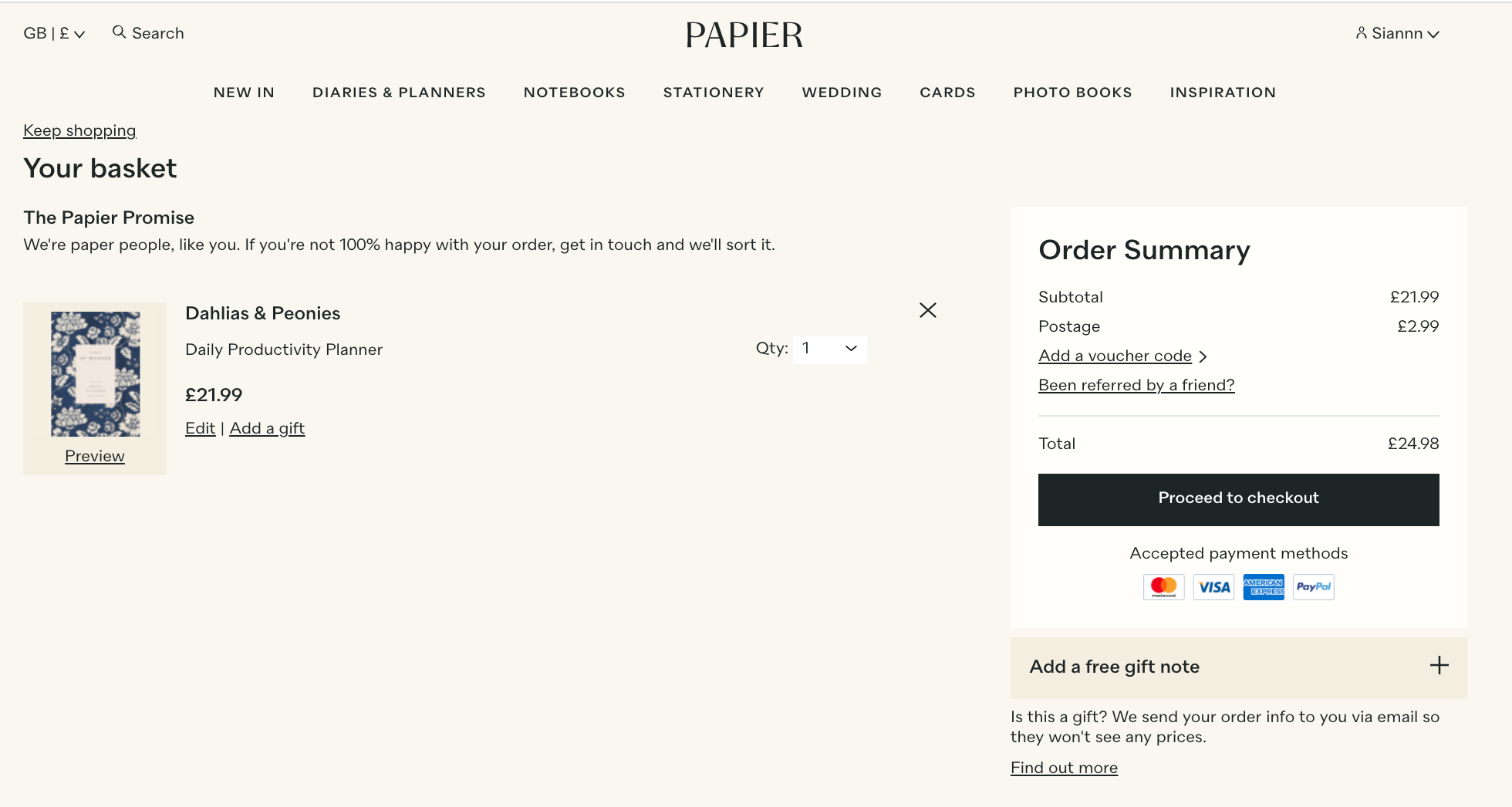 Your friend will then be given a code to use towards their first purchase and you will receive an email to notify you when your reward is ready!
I entered my friend's name and it didn't work?
Your friend may have not registered for the refer-a-friend scheme.
You entered a nickname rather than the name they registered with.
More than one person with the same name signed up.
If this is the case then you just need to follow the instructions to enter their email address. If you don't know their email address then please ask them for it and come back to us.
I sent my friend to you but I never got a reward?
Please double check that they bought from us as you'll only get the reward after they've bought from us.
Please note that your referral will be automatically blocked and/or the pop up will not appear if:

You self refer or are referring someone at the same IP address - for example if you refer your work email address from a personal one or use email addresses with married and maiden names or have identical products associated with both accounts
The 'referrer' has exceeded the maximum of 10 referrals
The 'friend' has previously placed an order on the Papier website
You are attempting to purchase greeting cards, as these are excluded from the offer
You have strong privacy settings (either default device settings or an ad blockers you've installed), as these will prevent a third party's (such as our referral system) content from being displayed, so please disable these to get the pop up
For more info on our regulations, please see the Ts & Cs section 18. Papier Refer-A-Friend Program.