Once you have chosen your design, you can select the quantity you need using the drop down menu on the right hand side of the product preview.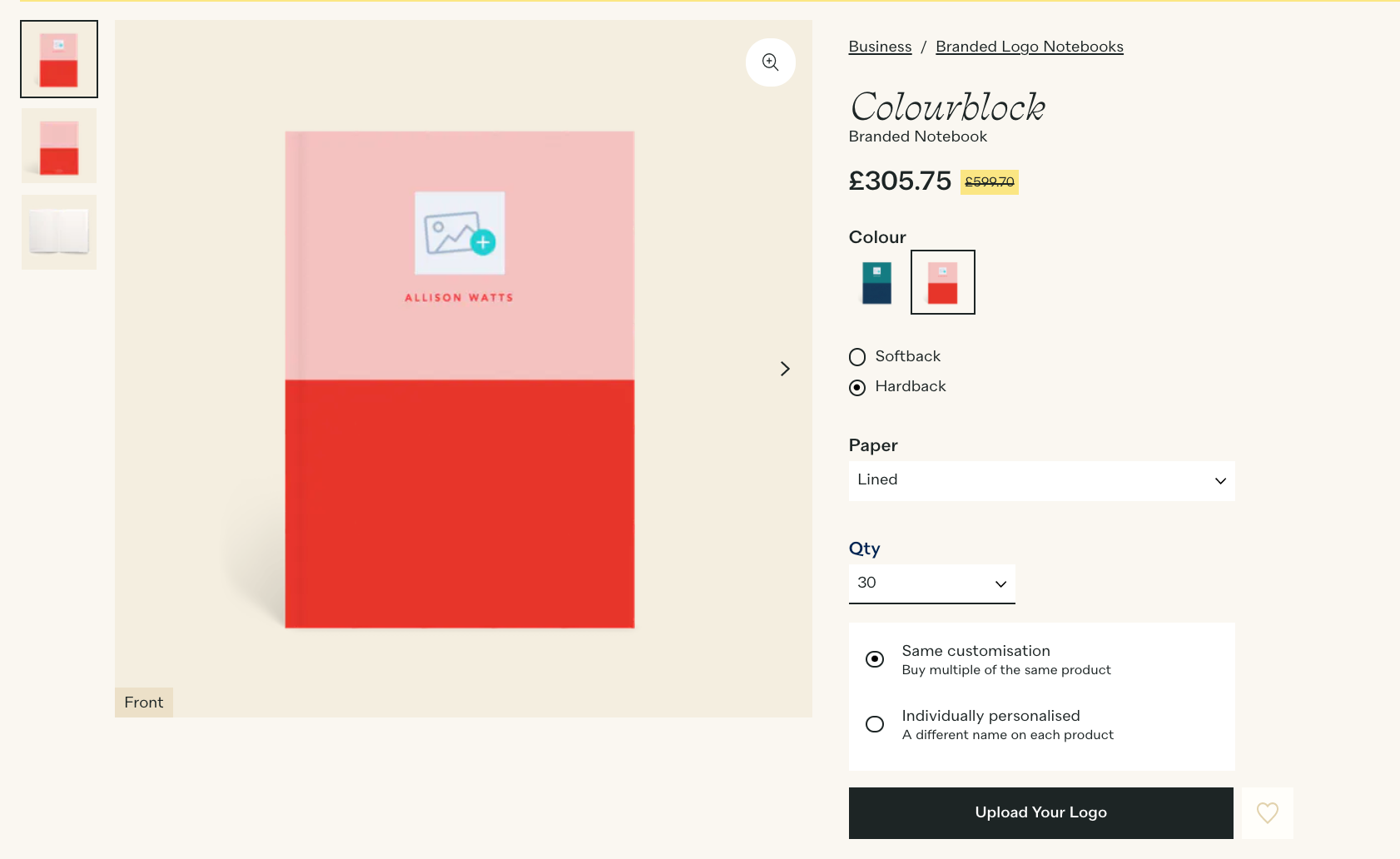 You will have the option to order either identical (same customisation) or individually named notebooks.
In the editor, click directly into the image box to upload your logo from your device. (Transparent PNG files are best to use!)
Once you have uploaded your logo, you can resize and reposition.
A red line will appear in our editor to notify you when your logo is vertically centralised.
Individual Personalisation:
When you double click into the text box, you will see font tools and an empty list appear on the right hand side. From here you can enter all of your individual names and amend the font style and colour.
Can't find what you're looking for?
Please fill out our Business Order Enquiry Form