Once you've browsed our designs and chosen one, click on it. On this next page you will be given a little more information about the product. When you're happy with your choice, click 'customise'.
Once in the editor:
1. Click onto the default text on the product. The editing tools will appear on the right hand side as well as the text box size which is illustrated by the blue dotted line.
2. To remove the default text: Highlight it with your mouse and remove it using your backspace key.
3. To change the style/colour: Highlight it with your mouse and change it using the tools on the right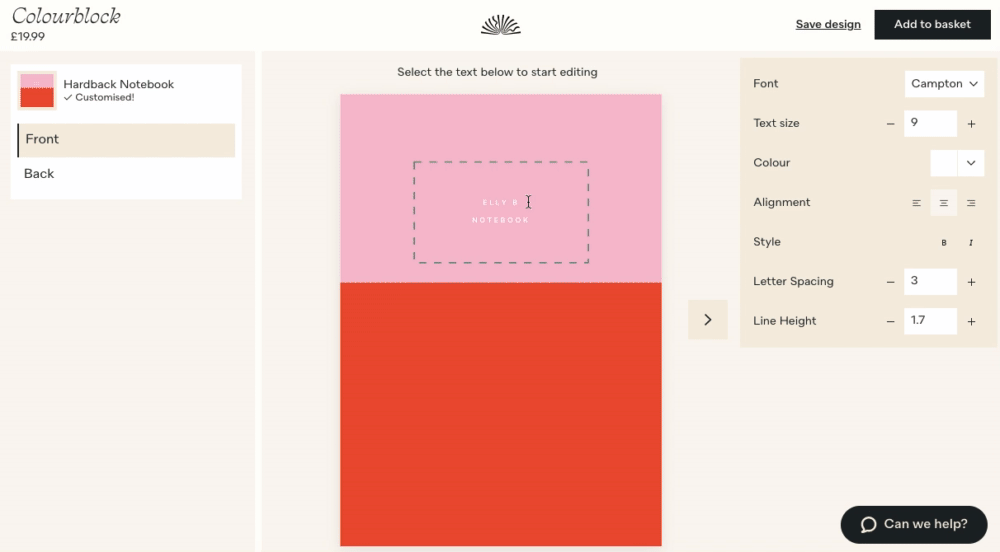 4. When you have finished, you can click 'Saved design' (to save this to your account and come back to it later) or 'Add to basket' to continue to checkout.
My text is overflowing - What can I do?
Anything which is visible within the blue dotted line of the text box, is what will be printed.
If you find that you have some text overflowing, in many cases you can amend the font size, line height/character spacing so that your chosen text fits, for example:
We print your product, as submitted
Please ensure all areas have been edited/removed!