Please note that this article primarily relates to all Photo Books except Mini Photo Books

Choose your book
1. Once you've chosen the book with the design that you'd like, you must then select the format (square, portrait, landscape etc.), cover layout (the photo & text layout on the front cover), and whether you want soft or hard back. 
Once you've chosen this, you cannot return to change it without starting the whole book again.
Upload Your Photos
2. Then you continue to the editor, where you will need to upload photos to your library from your device or Facebook. This option will pop up as you begin editing as shown below to the left. See more on uploading photos here.
If you skip this pop up, you will need to click onto one of the pages, then on the photo upload box to bring up the option to 'add photos' on the bottom right corner of the page (see below right).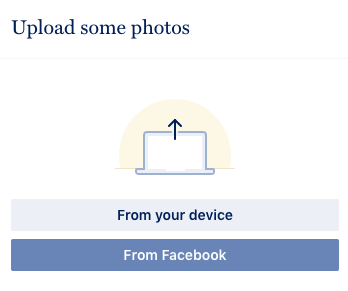 Add and Edit Your Photos
3. Choose from page layouts on the left hand side and select photos from your library to fill the upload boxes. Use the editing tools on the right to adjust the image.
Ticks will appear by every used image, so that you don't double up, and if you hover your mouse over a photo in your library a dustbin icon will appear to delete an image from your library.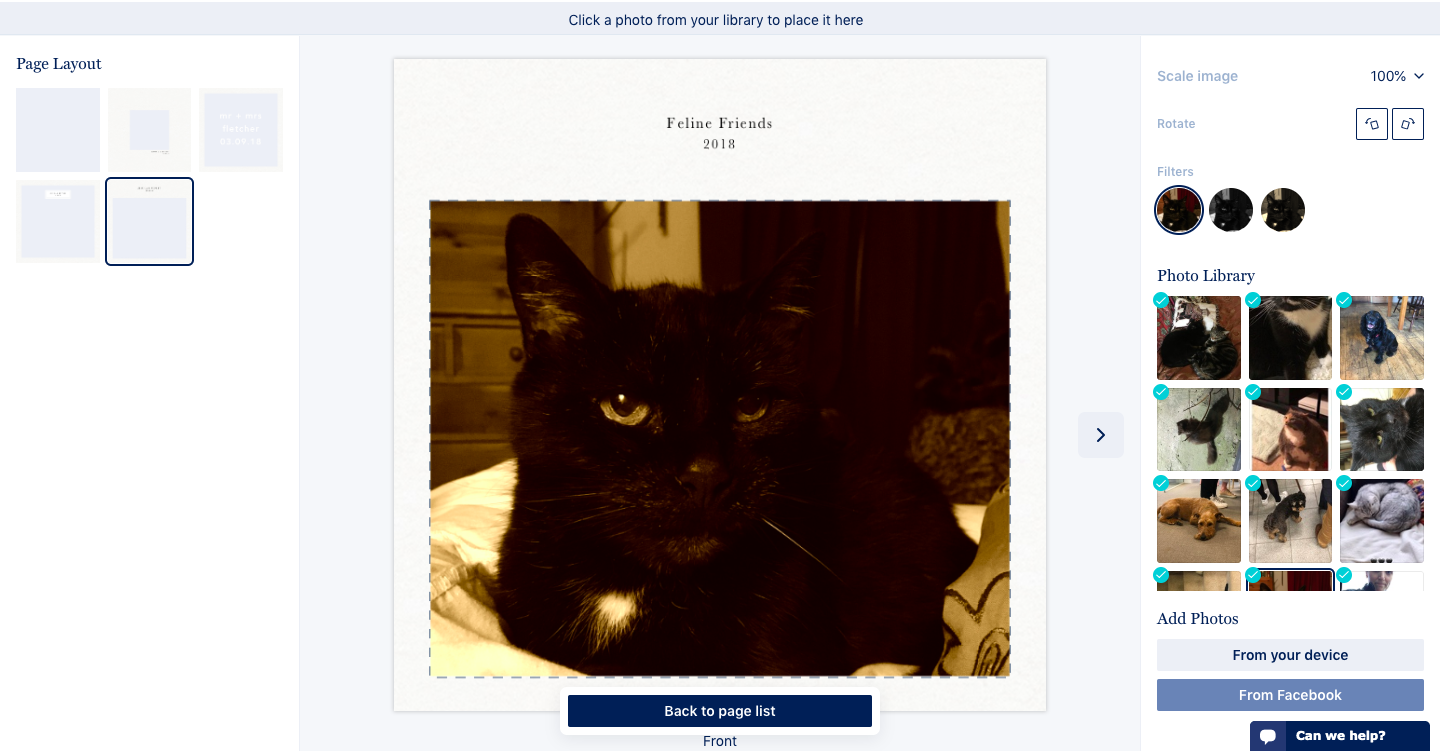 Add Captions
4. You can also add captions to some page layouts. To see more on this click here. If you chose a cover with text, don't forget to customise this too!
Complete Your Order
5. Once you've finished editing, you can either 'save this design' to come back to later, or 'add to cart' to complete your order.
If you can't see this option you may need to click 'back to page list' at the bottom centre of the page (see below).